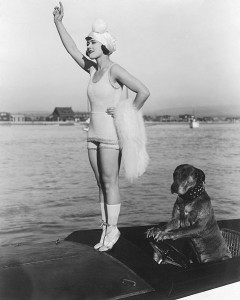 It's been a busy summer for the NEXUS members, with more to come!  Following Bob's performances with Amadinda in Budapest, and Russell, Bob and Ray's participation in the sell-out engagements at the Open Ears Festival in Kitchener Ontario, where Sepideh Raissadat helped us Moondog Suite" and his "Persian Songs Suite". This was followed by a fantastic presentation the next day of Steve Reich's "Drumming".
From there, everyone went their (sort of) separate ways:  Bill facilitated ten of his "Creative Music Making" sessions at Eastman's "Horizons" summer program for high school students, and was a faculty member for Eastman's "Summer Percussion Institute" where he presented a workshop on music for fife and drum titled, "A Day In George Washington's Camp." From there he joined Bob at the Bob Becker Xylophone Soloist Seminar in Ohio where Bill conducted  the faculty in his silent-film accompaniment to the Mack Sennett comedy "Teddy At The Throttle" (featuring the canine Teddy along with Gloria Swanson – photo above. Bill's score was originally created for NEXUS). Bob, Russell and Garry rounded out the summer participating with Steve Reich and Philip Glass in Nonesuch Records' 50th Anniversary concerts at the Brooklyn Academy of Music, while Bill is conducting another of his silent-film creations, "A Page of Madness", at the Rochester Fringe Festival.  Garry then hurries off to a John Cage weekend at the Fisher Center, Bard College to perform Cage's "27' 10.554" for Percussionist" (1956).
At the end of August  NEXUS reconvened at Bill's studio to rehearse for the upcoming Toronto and Philadelphia NEXUS engagements.  The Toronto concert is on October 27th with Sepideh Raissadat, a reprise of Russell's new "Moondog Suite" and "Persian Songs", and Garry's "Mallet Phase". The Philadelphia Chamber Music Society is welcoming NEXUS to help celebrate Alan Abel's birthday with a series of clinics in a collaboration with Curtis Institute and Temple University and a grand concert on November 16th that will include Bob's "Mudra" and his new work "Preludes" and Russell's piece "Cadence".
NEXUS has been busy in the recording studio too, doing the final edits to NEXUS' recordings of John Cage's "Dance Music for Elfrid Ide (1940)" and "The City Wears a Slouch Hat" (NEXUS premiered both pieces for the John Cage Trust at Bard College in 2007 and 2012) and recording Russell's new suites and Garry's "Mallet Phase". The latter is an arrangement of Steve Reich's "Piano Phase" for Garry's specially-created instruments.
All of this leads us to January dates in the Carolinas, and some exciting new commissions that we will be premiering next spring. You can join us on Facebook to keep up with current announcements; click the "Like" button at the top of our Facebook page!