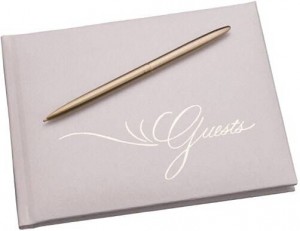 NEXUS has invited three guest artists to perform at the upcoming NEXUS concerts in March: Midori Koga, Paul Ormandy and Ryan Scott.
Midori Koga has been featured as soloist and chamber musician throughout the world, including appearances at the American New Arts Festival, the Al Fresno New Music Festival, the ProMozart Society of Detroit, the World Saxophone Congress in Valencia Spain, and the International Computer Music Festival. In addition to her several chamber music collaborations with NEXUS, Midori has worked with the Soundstreams Ensemble, with members of the Toronto Symphony Orchestra, Toronto Wind Quintet, and with pianist Lydia Wong in the piano duo 2X10. She has also performed with the Esprit Orchestra, and the TSO in their New Creations Festival. You can hear her as a member of the Michigan Chamber Players on the Equilibrium label, recently re-released by Albany. Her new CD recorded with mezzo-soprano Patricia Green entitled Ice Age and Beyond: Works by Canadian Women Composers, funded by a grant through the Canadian Music Centre, was released in January 2009 with distribution across the US (Albany) and Canada (CMC Distribution Inc.), and awarded a Four Star review by the BBC Music Magazine (June of 2009). Midori commissions, performs and records with the new music ensemble QUORUM whose CD "Cold Water, Dry Stone… The Music of Evan Chambers", is carried by the Albany label. The ensemble made their highly acclaimed debut in New York's Merkin Hall, and has held residencies at the Interlochen Center for the Arts, the John Donald Robb Composers' Symposium in New Mexico, with the Cleveland Composers Forum, and was featured at NewMusicTampa. You can also read about Midori's award-winning Music Making and Wellness Project: The Positive Effects of Music-Making on the Health and Well-being of Seniors, here. Midori currently serves as Associate Professor of Piano and Director of Piano Pedagogy at the University of Toronto
Paul Ormandy 's keen interest in global, contemporary and popular musics has led him on a journey of performance and research throughout North America, the Caribbean, Europe and Japan. His musical experience spans a broad variety of settings ranging from Broadway shows to symphony and opera orchestras, Afro-Cuban music to steelband, flamenco and world drumming festivals, arts administration and touring logistics. Paul has also appeared on numerous television programs (on and off-screen), radio programs and commercial CD releases. He is on faculty as a Course Director and Lecturer in the Music Department of York University, Visiting Artist in Percussion at the Etobicoke School of the Arts and has previously served on faculty at the University of Toronto and The Royal Conservatory of Music in Toronto. As a scholar of Caribbean music, Paul is currently undertaking the study of the traditional and contemporary music of the Cayman Islands. His research has been accepted into the holdings of the Office of the Governor of the Cayman Islands, the National Archives, the National Cultural Foundation, National Museum, and the library of the University College of the Cayman Islands. An avid woodworker, Paul is also currently exploring percussion instrument design and construction. His revolutionaray 'External Tuning Mechanism' Spanish-syle cajón is now produced and sold world-wide by Mountain Rhthym handcrafted percussion instruments.
Ryan Scott is a leading Canadian percussionist who has performed extensively in North America, Europe, Japan, Indonesia and Africa. As a soloist, he has commissioned and premiered Concerto for Marimba by Erik Ross, and performed the North American premieres of Concertante for Marimba, South Fire Summer and Saidoki (Demon) by Maki Ishii, Doppelkonzert by Unsuk Chin, and Salome Fast by Ron Ford with the Esprit Orchestra. He has premiered over 50 new works for percussion solo and solo with accompaniment, most recently new works by Christos Hatzis, Michael Colgrass and Bruce Mather. His current commissions include Talking Down the Tiger by Andrew Staniland for percussion solo with live looping, and a new work by Michael Oesterle for Marimba and Koto to be premiered with the preeminent Koto player Kazue Sawai. Ryan is one of the most versatile percussionists in Toronto, has performed frequently with NEXUS and is a core member of many groups including Continuum Contemporary Music, New Music Concerts, Soundstreams Canada, The Evergreen Club Contemporary Gamelan, and The Esprit Orchestra. Since 1996, he has performed as second percussionist in the Canadian Opera Company Orchestra. He has been twice nominated for a Juno, and has recorded for NAXOS, hatART, Artifact, CBC and CMC records.  Ryan studied with Russell Hartenberger and Robin Engelman at the University of Toronto where he attained both Bachelor and Masters degrees in Music performance completing his studies in 1997.
Come out and hear these exceptional musicians with NEXUS on March 19 in St Catharines and March 20 in Toronto.