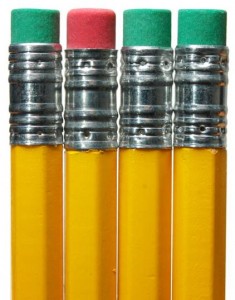 We were asked this week if NEXUS can present outreach programming for children, high school teens and university level students. And of course the answer is a resounding YES.
NEXUS can provide a variety of educational and outreach services at colleges and universities, in schools and in your community in general.
For example, this week in Windsor, NEXUS participated in a stimulating pre-concert discussion at the Windsor Symphony concert that was open to the concert audience and the general public. NEXUS also presented a two-hour "Creative Music Making" workshop for about 18 students who were involved in the Contemporary Music course at the University. This led into an evening performance given by those students for some sixty fellow students, faculty and the general public. NEXUS then participated in a masterclass for the University's percussion department.  The student percussion ensemble played for NEXUS followed by several soloists performing on snare drum and marimba. Discussions on performance and repertoire ensued.
Also this week NEXUS has worked with High School students in Windsor. There are options: a master class where the students perform for NEXUS and are critiqued, or a clinic where NEXUS performs for the students in a lecture-demonstration format with discussion and questions. Another option would see NEXUS working with High School teachers, providing stimulating ideas for them to take back to their classrooms.
Another example of NEXUS' educational work is Festival Melbourne in Australia where students were brought in from all over to work with the group. The Producer commented that "the students revelled in being able to tap into your wealth of experience and incredible skill as musicians… Thank you so much for throwing yourself into the event with such enthusiasm and giving so much of yourselves to the students."
In terms of educational concerts, NEXUS presented a student concert called "Strike, Rattle and Bow" for Grades 10 to 12 with the Toronto Symphony in Canada; one of the secondary school teachers called it the "best concert in years." At the Museum of Civilization in Ottawa last  year NEXUS presented an educational concert for the younger set presenting a mixture of music on a variety of interesting instruments, among them Music for Pieces of Wood,  Tongues on a thumb piano, The Birds on an amazing array of whistles, clackers, etc, the breast-stirring Ancient Military Aires on NEXUS' collection of snare drums, and a piece called Dance Music that uses a collection of toys for instruments. At the Kincardine Festival NEXUS presented an outreach concert for the festival's music education program students, the teaching faculty, volunteers, and community members such as daycares, summer camps, etc.
As you can see, NEXUS has the flexibility to adapt existing programmes to the needs of the moment. Longer, shorter, more technical, lighter, for younger kids, older students; NEXUS has the experience and large repertoire that allows for these kinds of changes. They have two "formal" educational  programmes. The first is "The Story of Percussion" which starts in the 1600s and moves to today, narrating and demonstrating how percussion became part of the orchestra. (This programme has been recorded by Nexus with The Rochester Philharmonic, Bill Moyers narrating, on Nexus Records.) The second is NEXUS' "Percussion Alive" programme of 20th and 21st c. music, where they talk about and demonstrate Britten, Copland, Chavez, Kodaly, Reich, Cage, Cahn, Villa- Lobos and Adams, all composers that bring percussion to center stage, using shakers, rattles, chimes, bells, cymbals and wood blocks, as well as xylophone, timpani and drums. You can imagine the wonderful sound explorations!
For an extensive and varied list of workshops and clinic topics, click here. If you have educational or outreach needs, do let us know. We are happy to oblige!