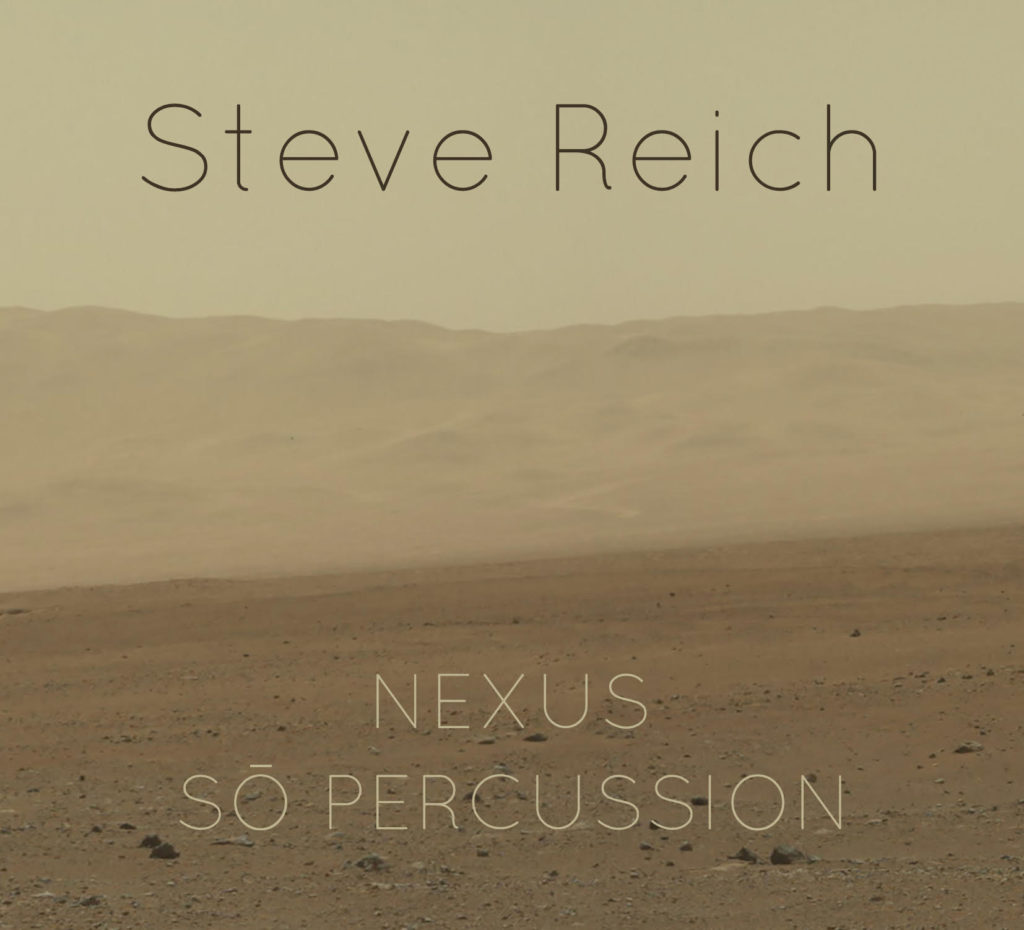 STEVE REICH, a new album from Nexus and Sō Percussion, is released on Bandcamp today (Friday, June 4, 2021) as a Digital Album and Limited Edition Compact Disc. 
The all-Steve Reich album, which follows the 2021 release of the 
DrummingAt50
 website, features new recordings of Steve Reich's 
Clapping Music
, the premiere recording of 
Mallet Phase
, a version of 
Piano Phase
on instruments designed by Garry Kvistad and tuned in just intonation, 
Music for Mallet Instruments, Voices, and Organ
, and 
Quartet. 
In addition to Nexus and Sō, performers on this album include Stacey Bowers, Martha Cluver, David Degge, Luz Carimé Santa-Coloma, Beth Meyers, John Stapleton, Yumi Tamashiro, Daisy Press, Midori Koga and Gregory Oh.
The album is available at Bandcamp: https://russellhartenberger.bandcamp.com/album/steve-reich-nexus-s-percussion-2