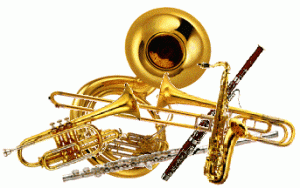 This week I have been writing to presenters about NEXUS' wind ensemble/chamber orchestra repertoire. On Saturday night NEXUS is performing with the Eastman Philharmonia conducted by Neil Varon, and it struck me that perhaps you don't know about this area of NEXUS performances.
A couple weeks ago I blogged about Zwilich's "blockbuster piece"commissioned for NEXUS entitled "Rituals", "one of the most melodious and harmonious of percussion concertos and one of Zwilich's most exciting compositions" (NewMusic Box).
A little later this year NEXUS is looking forward to a performance of the Eric Ewazen commissioned percussion concerto "The Eternal Dance of Life, a percussion concerto written for NEXUS with wind ensemble. The piece has been performed by NEXUS with the University of Toronto Wind Ensemble and the Southern Methodist University Meadows School Wind Ensemble in Texas. Reviewers describe its "sweeping melodies" as "wildly exhilarating". It's a terrific piece, and brings the audience to its feet at every playing. The November presentation is by special request, so the piece's reputation is spreading.
Last but not least, Bill Cahn has arranged a selection of NEXUS' audience-delighting ragtime repertoire for NEXUS with wind band, a wonderful way to round an evening's program.
You can read more about the Ewazen piece by clicking here, and here.
You can learn about the Naxos recording of NEXUS and the IRIS Orchestra performing Zwilich's "Rituals" here, and you can check out the April blog post where Ellen Taaffe Zwilich talks about the writing of the piece, here.
So there you have it: NEXUS with winds: an exciting evening of sweeping melodies, wildly exhilarating drumming, and virtuosic delights!