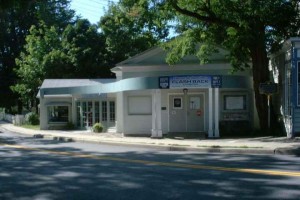 NEXUS will be performing at the Kleinert/James Arts Center on Saturday evening. (May 29th, 7:30pm, Address: 34 Tinker Street, Woodstock, NY. )  This will be a great opportunity to take in some of their new quartet arrangements, especially NEXUS' justly famous ragtime selections. The other half of the program will be NEXUS' accompaniment of the silent film "A Page of Madness" by Teinosuke Kinugasa (1896-1982).
This film – called by the Hamburg Morganpost in Germany "a little jewel of film history" – was made in Japan in 1926 and was a groundbreaking psychological drama that was years (some film critics say decades) ahead of its time.  By the end of WW2 it was believed to have been lost to history.  However, a long-lost copy was discovered (NEXUS' presentation at the George Eastman House in 2001 utilized it).  There are only a few copies in existence at this time.
This is a film that is referenced in all serious film encyclopedias, and for which there is considerable interest worldwide, especially with live music accompaniment. Kinugasa originally intended the accompaniment to his film to be percussion. Bill Cahn of NEXUS has composed the accompaniment for the film, with careful attention to instruments of Asia including Japanese temple bells, bamboo flute and reed-harmonica and Chinese cheng. The story is acted by an avant-garde theatre group (New Sensationalist Film League/Shinkankakuha eiga domei), conceived and directed by Kinugasa. A Page of Madness remains one of the most radical and challenging Japanese movies ever seen. Kinugasa deploys a battery of stylized images to plunge his audience into "irrational" experience, always withdrawing to a "saner' perspective, and then undercutting that with another visual or dramatic shock.  Kinugasa was likely influenced by such films as the German Expressionist "The Cabinet of Dr Caligari."  Come and check it out in Woodstock!