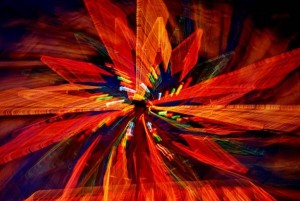 NEXUS marks its 40th Anniversary season with another ground-breaking performance featuring special guest Toronto Symphony Orchestra timpanist David Kent in music by Cahn, Carter, Ichiyanagi, Philidor and Vivier. NEXUS: Night Ride takes place this Saturday, March 12th at 7:30PM in the acoustically dazzling Glenn Gould Studio, CBC Broadcasting Centre, 250 Front Street West, Toronto, Ontario.
This evening of music will include the Canadian premiere of Bill Cahn's The Crystal Cabinet, a piece which takes its title from the poem by William Blake.  This composition explores the classic dilemma of reality versus imagination. A new trio arrangement of renowned composer Claude Vivier's Cinq Chansons pour Percussion, a piece created for guest artist David Kent before Vivier's murder in Paris at the age of 34, marries the sounds of the South Pacific with that of Western music.  The inclusion of the timpani pieces are particularly exciting in this setting with the Philidor Marche de timbales dating back to the court of Louis XIV, followed with "March" (from Eight Pieces for Four Timpani), a very new version of a march by Elliott Carter, the oldest living composer.  Bill Cahn's Raga No. 1 is an infectious composition that seamlessly blends the Indian music tradition with the dazzling power of the timpani. In addition, Mr. Kent will be featured in Cahn's Night Ride for solo timpani and percussion quartet; as well as Toshi Ichiyanagi's Variations from the opera White Nights, a percussion suite based on an operatic tribute to Sempo Chiune Sugihara, a Japanese consul general in Kovno, Lithuania, who in July-August 1940 facilitated the escape of more than 6,000 Jewish refugees to Japanese territory, risking his career and his family's life.
Please join us on Saturday night! Tickets Available Here.