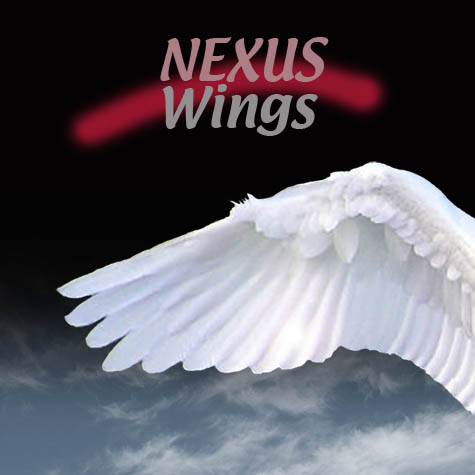 NEXUS always has interesting cover art on their CDs. Two of the most striking covers are on the recent Drumtalker and Wings, created by award-winning Canadian artist Bonnie Sheckter.
Bonnie obtained her Masters in Printmaking in western Canada, and taught at the University of Alberta and the University of Calgary. Moving to Toronto she became the Director of Lithography at Open Studio in the 1980s, and exhibited her prints widely in juried and invitational shows nationally and internationally. While raising her two daughters, she balanced home and work by building her own printmaking studio at the back of her house. Eventually, however, the years of using printing chemicals led to severe allergies and she moved to a totally different art medium, coloured pencil. For the past several years she has been fascinated by the world of portraiture in her newly-chosen medium. You can see her remarkable portraits with their extraordinary inner light, here.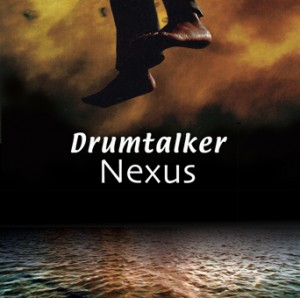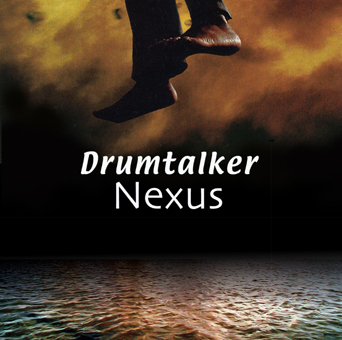 For the NEXUS CDs, the versatile Ms. Sheckter went in yet another direction: digitally altered photographs. Despite a very busy schedule, having just returned from a trip to Switzerland, Bonnie was able to answer a few questions:
Q: The cover art for NEXUS' Drumtalker and Wings seems to be a departure both from print making and from coloured pencil works. What led you to the formats/styles that you have used?
Bonnie: "I think the approach to these images relates a little to some prints I did back in the mid '70's.  I've always found that once the initial idea is there, the image somehow creates itself. I just go along for the ride. The image for Drumtalker was my interpretation of the myth, The Invisible Proverb written by  Laura Hartenberger, as well as being a visual response to the magical and very narrative quality suggested by the music of Russell [Hartenberger]'s piece Invisible Proverb [which contains a movement called Drumtalker]. The image for Wings appeared in my mind as soon as I heard what the group had decided on for the title."
Q: Yes, your image is the most perfect embodiment of "wing"! Did NEXUS give you any guidelines on what they wanted?
Bonnie: "No, I was given free reign. For each CD, I came up with 2 different images to show to the group and they voted for the one they liked the best.  I believe it was unanimous for Drumtalker, but a split on the 2 images I prepared for Wings.  The majority vote won. "
Q: You have said that you enjoy working in coloured pencil because of its "wonderful capabilities in capturing subtle nuances, luminous build up of colour, and a liberating sense of spontaneity."  I would say that you have explored and captured the same things – subtle nuance, luminous colour, and spontaneity – in your NEXUS CD covers. How did you accomplish that?
Bonnie: "The elements of the images are from various scans taken of different photos, mostly from books and old magazines.  For example, the feet in Drumtalker were from a photograph of people jumping on a trampoline, the wing I used for the Wings CD was from a photograph of a swan rearing up out of the water. Using Photoshop, I isolated the elements I wanted; drew into them with a host of Photoshop tools such as the smudge, blur, airbrush, eraser, gradation, burn, dodge and clone tools; distorted some elements to change perspective and make them more dramatic; played with the colour, added shadows and lighting effects, and ultimately Photo-shopped all into unified images. "
Bonnie's beautiful results can be seen in the images above. And you can listen to excerpts from Drumtalker and Wings here and here.  In addition to her NEXUS work, Bonnie has created cover art for the CD Theme and Evolutions by Marimba Duo Nicholas Coulter and Graham Hargrove, and for the cover of the score Carla's Poems by composer Chan Ka Nin,  written for the Toronto Children's Chorus. And of course one of her most important credits is that she happens to be married to NEXUS' own Russell Hartenberger.