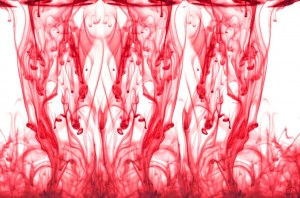 NEXUS has a concert coming up that is taking them back to their "Improv" roots.  Improvisation.  It always has that "edge". It's unpredictable. Exciting. Unexpected. Sometimes improbable! We all know about history-making drum solos, guitar licks, jazz sessions, and even comedy sketches on shows like "Whose Line Is It Anyway?" All based on improvisation. There was even a Toronto Improv Festival this summer.
NEXUS has been a trail-blazer in Improv, bringing it to the contemporary classical music scene on unexpected and improbable instruments. In fact the very first NEXUS concert in 1971 was entirely improvised. And in a couple of weeks NEXUS will be performing at the New Music Festival at the University of Toronto in a concert called "Back to the Future" that takes NEXUS back to their roots in improvisation. NEXUS has invited guests Phil Nimmons, David Braid, Suba Sankaran, Parmela Attariwala, and saxophonist Mark Laver.
NEXUS' improvisatory ideas and innovations have influenced a whole generation of musicians. Their film score for out of the blue" features an exciting improv with set drum master Fritz Hauser. At the recent Talking Drum Symposium NEXUS improvised behind Dan Yashinsky's Zimbabwe tale "The Land of Those Who Were Thrown Away". Dan said of NEXUS that it is "every storyteller's dream to jam with these astonishing musicians".
The prerequisite for good improv is Good Listening Skills, and the musicians of NEXUS, each a virtuoso in his own right, are highly attuned to one another.  So if you're tired of the preplanned, if you're looking for something that can't be described in a program note, in short, if you like Surprises, come to the U of T Concert on January 22 at 7:30 pm in Walter Hall, Toronto.