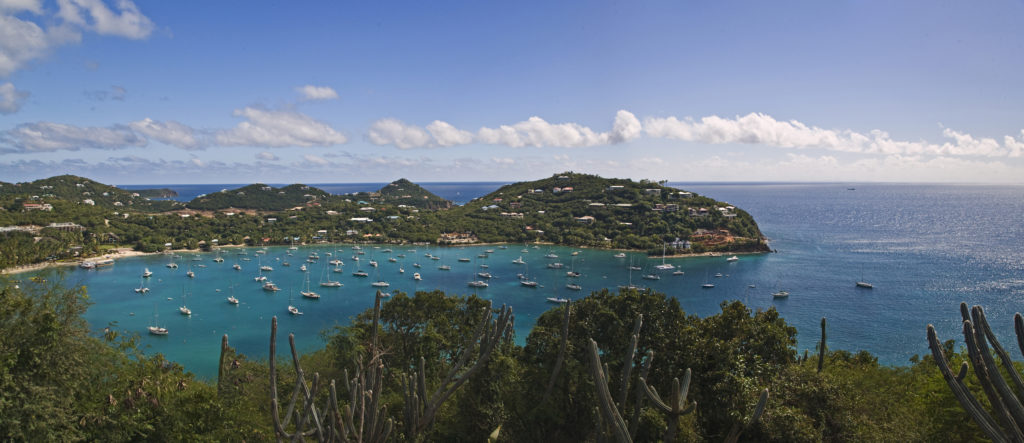 My wife, Diane, and I had been living in the Woodstock, NY, area for over three years in 1983. We had founded our company, Woodstock Chimes, just a few years before, in 1979, and our tuned windchimes were steadily gaining in popularity. We had a two-year-old daughter, Tasa, and another one on the way. On a vacation to St. John in the U.S. Virgin Islands for some R&R, we connected with a wonderful store on the main island of St. Thomas that was selling our chimes. They arranged for me to do this radio interview with Chris Hopper of WVWI 100 radio while on our vacation there.
At that time, we had three chimes in the product line — Chimes of Olympos, Partch and Lun. We were making a transition from just the two of us making our chimes to bringing in others to help us. Being a professional musician, I had many friends in the area who were musicians, and we hired some of them to help out. We soon learned that their loyalty in some cases was to their late-night performances and not early morning assembly! As we continued to grow, we found employees who liked to get up early.


It was on the trip to St. John that we decided on a name for our soon-to-be-born daughter. As we were getting on the ferry between islands, a mother shouted out to her daughter, "Maya, I'll see you after school!" We knew at that moment we were going to call our daughter Maya. She is now the graphic artist for our company and puts together our beautiful catalogs along with the marketing team.


A few years after our first visit to the islands, all four of us returned to stay in a platform tent on St. John for a week. I was teaching a course there for the Omega Institute and traveled with an instrument I built called an Amadinda, a very large 12-note wooden xylophone that comes from the Ugandan musical culture.


Reflecting back on that time when both my company and my family were young, I'm touched by how much we've grown and yet stayed true to our roots. Hearing my younger self describe my passion for sound that was the inspiration for Woodstock Chimes reminds me that that passion has never waned and continues to drive the tuning and design decisions I make today. This is our 42nd year in business and we are now producing about the same number of chimes each day that we did in the entire year of 1983! As they say in the Virgin Islands, "Everything's copa," a shortened version of copacetic. Everything is fine!


Interview recording used by permission.