In June 2016 NEXUS performed a concert in the lovely seaside town of Rockport, MA. On the morning of the event, as we were having breakfast, someone mentioned a duck race was in progress right there in Rockport. I was intrigued, and also disappointed that I didn't know about it earlier, as I would have gone to watch it. I imagined a mad dash of mallards, with a blue ribbon for the winner.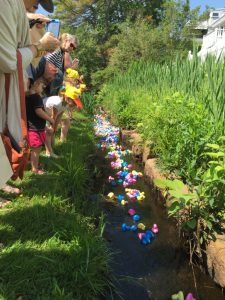 When I checked online for more information I discovered it was in fact a swimming race, and the contestants were colorful little rubber ducks. Walking to the concert hall later that morning I passed the site of the race – a small rivulet in a local park.
Rubber ducks are friendly companions to many people in their bath tubs and swimming pools. Even Ernie on Sesame Street had one, and he sang a very clever song about his. Back in 1991 record producer Bill Usher asked me to play on a few tracks for a CD he was making with singer Bob McGrath titled Bob's Favorite Street Songs. All of the songs featured on the CD were written originally for Sesame Street episodes, but given new arrangements in styles like jazz, pop, latin and motown. The lineup of musicians backing McGrath's vocals included some great Canadian session players such as Alex Dean, Bob Fenton, Jim Galloway, Scott Irvine, and Don Vickery.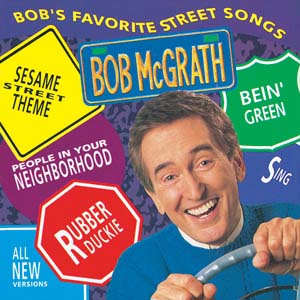 Bill asked me to add a marimba obbligato, in a 1920s style, to the new version of Jeff Moss's song Rubber Duckie. In the studio, I improvised the entire thing based on a lead sheet outline given to me just before the start of the take. You can listen to the recording here:
Rubber Duckie