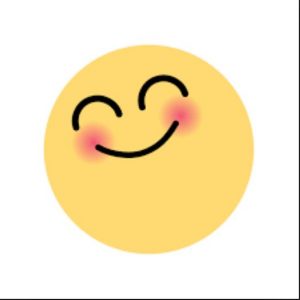 One of my favorite tasks is sitting down each year and updating our list of awesome reactions to NEXUS. We love receiving your comments, whether online, by email, or in a review, and we thank you for loving what we do!  Here's the update to our "Reactions" list:
 Last weekend was truly one of the most amazing musical experiences of my life. I was incredibly honored to have the privilege to perform with one of the greatest percussion ensembles in the history of music…Thank you for coming up to Potsdam! (2017 SUNY-Potsdam student who played the pulse with NEXUS in Steve Reich's Music For Pieces of Wood)
…an outstanding night of absorbing mind/body engagement. (Toronto Star 2016)
…trademark virtuosity…joyful and sweet tonalities fused with some pretty ferocious rhythms and counterpoint.   (Exclaim! Online review 2016)
An exhilarating listening experience. (Toronto Wholenote 2015 review of our CD "Persian Songs")
…mind-bendingly beautiful and exciting! (Facebook comment 2015 re our Maverick Centennial Concert, NY)
…percussion heroes! (student on Facebook 2015)
 I never grow tired of seeing Nexus. They are THE chamber group in percussion and the model for the rest of us. They are also, insanely good. (St.Louis Symphony percussionists blog re our Texas concert Nov 2015).
Wonderful NEXUS! It was a magical afternoon! (Toronto Children's Chorus Oct 2015) 
Wonderful concert…perfect venue…amazing sold-out full house, please come back…" (New York 2015)  
There is one professional ensemble that every single percussion group in the world would…recommend, and that is NEXUS. (U.of Wisconsin Apr. 2015)
If you miss this show, don't ever talk to me again! (student, South Carolina 2015)  
A NEXUS residency is a dream come true…I've waited 18 years for [my] school to find the resources.  (North Carolina School of the Arts, 2015)

  [A project] takes on a whole new creative excitement with NEXUS' involvement. (Toronto 2015) 
 Another example of the cultural dialogue encouraged throughout [NEXUS]' career. (Toronto Wholenote 2014)
 A feast for the eyes, as well as the ears… The entire arc of their bodies was part of the creation of the sound. (Rochester News, 2013)
 Delightful, intense and deftly planned. (Rochester Democrat Chronicle 2013)
 When they were done, the audience was on its feet, cheering for encores as if surprised and wondering: Who knew that percussion could do all this? (New York City 2012) 
 …the highlight of my senior year (student, Arkansas 2012)
 …simply inspiring! The whole day was rather remarkable (California 2012)