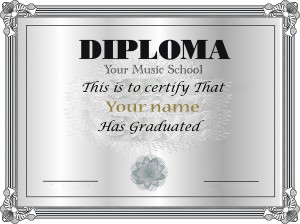 I regularly receive emails from college students and recent grads asking for some career advice.  Here is an edited example:
Dear. Professor  Cahn, I was referred to you by [a friend] in possibly knowing musicians in [any city].I am a hand percussionist that did some studying at [any school].   Since I won't be returning to school due to finances, I am trying to get more aquainted with the music community in [any city]. I play mridangam, conga, bongos, timbales, djembe, and classical percussion. I played in many bands,  but living in a new city hasn't been to fruitful at this point.  If you know of anyone that is either in need of a percussionist or know of other outlets I can pursue in [any city] I would love to have your input on that. Anyway you can help, I'd be greatly appreciative.  Thank you very much!
Here was my response:
Dear _____,  Unfortunately, I am not well connected to the [any city] scene.  Since  you've been in [any city] for a while, you probably already know any of the names I would know – a few college professors and classical musicians.
Life as a freelancer will certainly require lots of networking (as you are already doing with your email), and my obervation is that it normally takes 5 to 10-years of effort to get to a tipping point where you generate enough income from freelancing to make ends meet.  The advice I most often give to students at the Eastman School is to ask yourself, "If I could do so, who would I most like to trade places with?"  Then, as soon as possible, set up a lesson with that person to become a part of that person's network.  It seems that you are already doing some of this.  After that, it's all about perserverance.
In the meantime it might be possible to generate some supplemental income by private teaching or connecting with public/private schools to offer lessons or to work with their band/orchestra percussion sections, or to create and present 45-minute educational programs about your music.  Sincerely, BC
And the student's reply:
Professor Cahn,  Thank you very much for the wise words. Some of what you said is not at all taught in the schools I've attended. I'll keep going at it and in the mean time look for some teaching gigs. Thanks again.