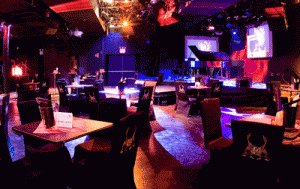 NEXUS will be performing at (le) Poisson Rouge in NYC on June 18th, 158 Bleecker Street between Thompson and Sullivan. Tickets are $15. Doors open at 7 pm, the music begins at 8 pm. The event is "So Percussion's International Night of Awesome(ness)", with NEXUS, Amadinda from Hungary, and So Percussion from New York. WHAT A LINE-UP! And there's more! Also performing will be the Meehan/Perkins Duo , Mantra Percussion , Akros Percussion Collective , Tigue and Siren!
After a wondrous evening of great playing, the evening culminates in an "all-play" of Terry Riley's In C!
To avoid disappointment, please note the Table Seating Policy when you go to the event website.  Getting there Early is Better. Standing Room tickets are available too.
Prepare for a night of luminous awesomeness!
Related show