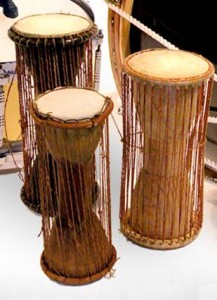 California's Ventura County Star ran a great little article about NEXUS a few days ago.  Have a look by clicking here. The article points out that, rather than "having a midlife career crisis about now", NEXUS has mastered the art of  "meshing together as a group ('nexus,' after all, means 'connection')."
The article also talks about some of the amazingly diverse range of workshops that NEXUS presents, the exciting NEXUS collaborations over the years from Pablo Casals to Peter Erskine, and shares one of my favorite NEXUS quotes of all time from a 1998 New York Times article where NYPhil percussionist Daniel Druckman said,
"The guys in Nexus are the high priests of the percussion world. Before world music became such a cliché, they were out there exploring the percussion music of other cultures, not in a cynical, marketing way but out of sincere interest."
We put part of that quote – 'high priests of the percussion world" – on our NEXUS flyers. It really does sum it all up, doesn't it?