Monday September 6 began with a wake up at 5:30 AM.  At 7 AM  Russell and Bonnie called and we went to Starbuck's again to be joined soon by Garry, Diane and Ryan Scott.  At 9 AM we took two taxis to Osaka Castle.  This was my third time at this impressive historic site that was destroyed in WWII and rebuilt in the early 1950s.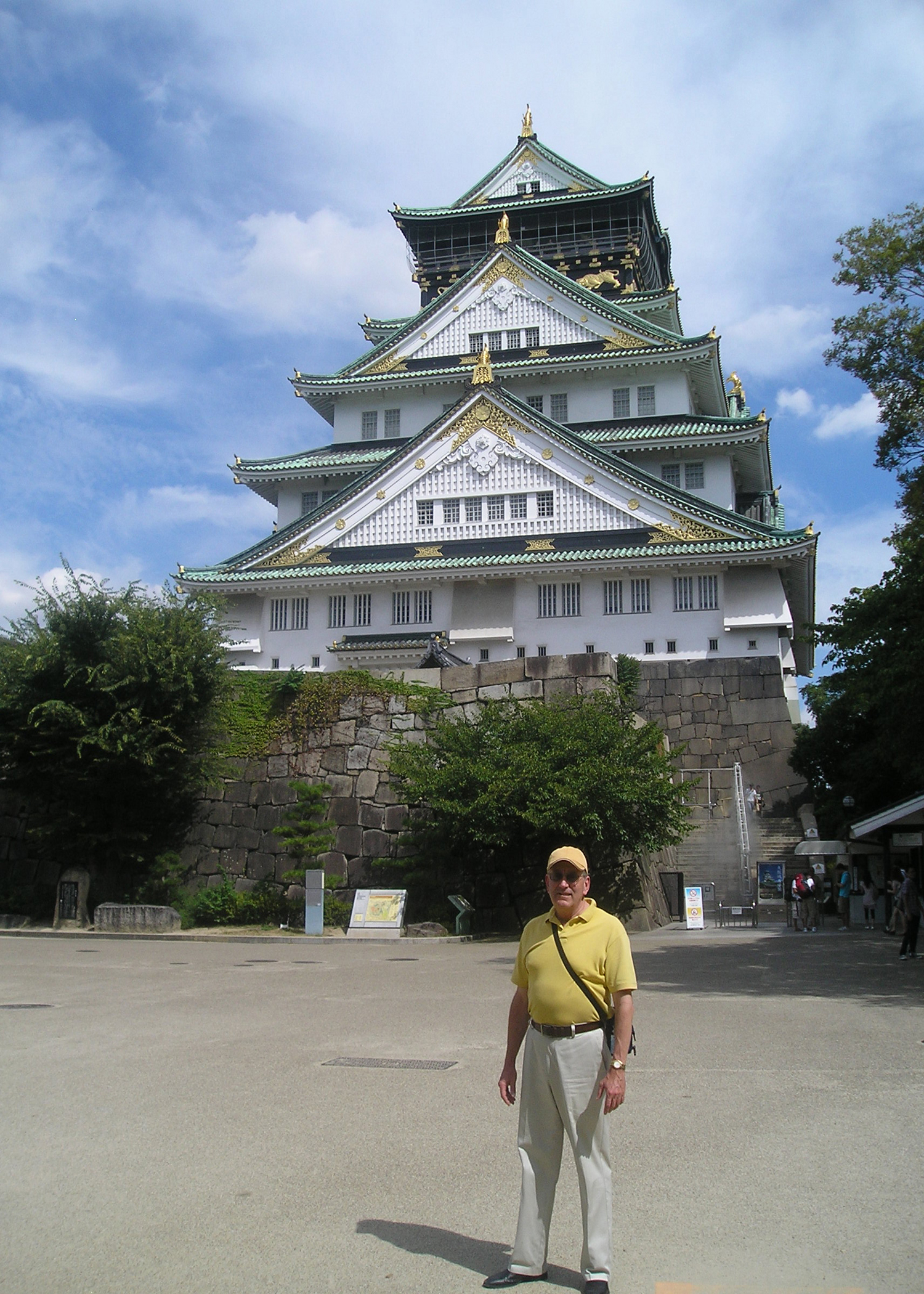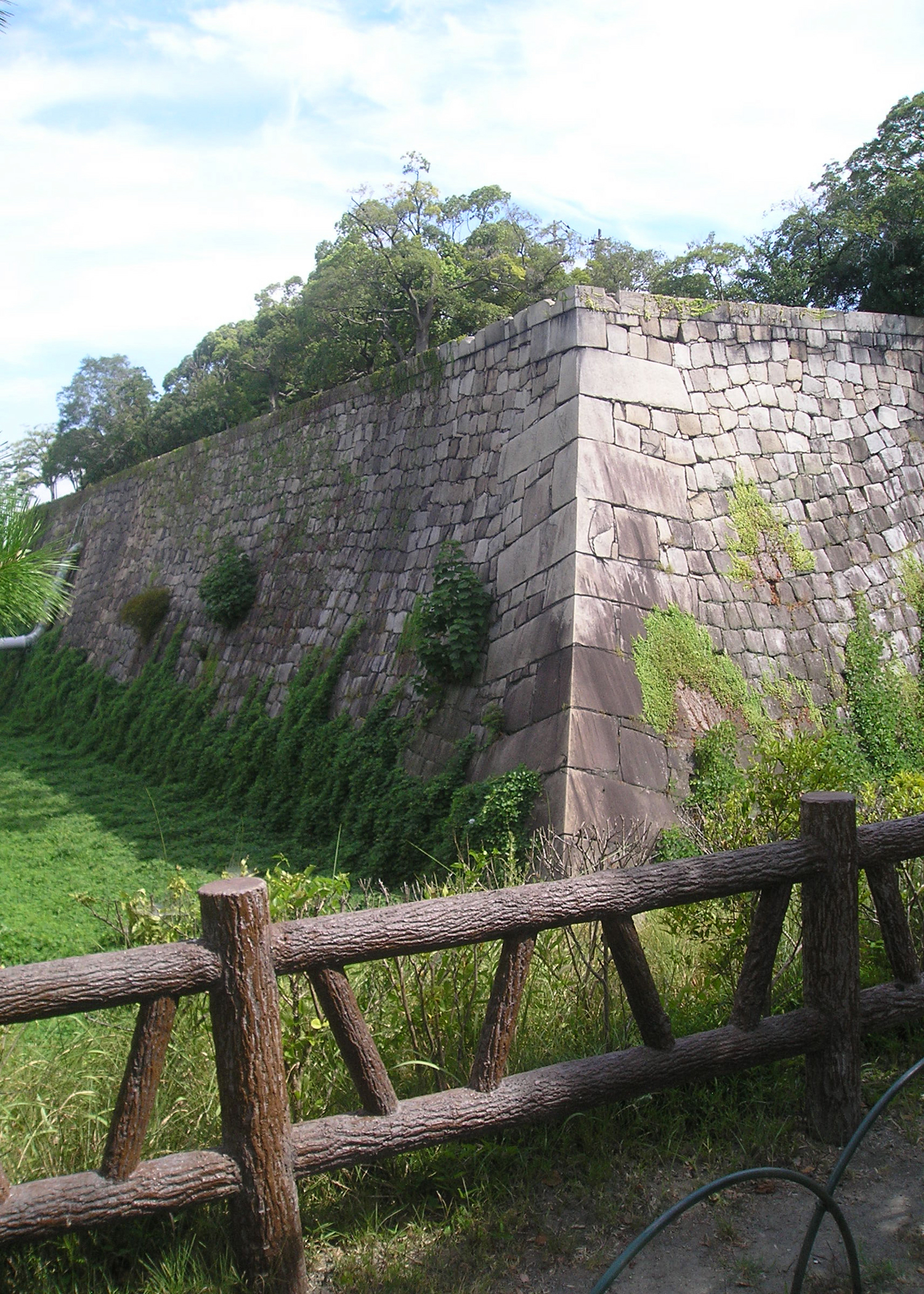 After touring the Castle and its museum displays, we walked around the impressive castle grounds a bit.  The weather remained oppressively humid and hot, so we returned to the hotel and had nice lunch in a noodle restaurant just down the street from our hotel.
At 1 PM Kazu met us in the hotel lobby, and we walked the railway station and took a train for 2-stops to the Hyogo Performing Arts Center for the first rehearsal.  After setting up all of our instruments in a separate room as the orchestra was rehearsing "The Planets" in the Rehearsal Room, Yutaka Sado, the conductor who is a protégé of Seiji Ozawa, entered and we then had a NEXUS sectional rehearsal without the orchestra.  Sado-san is very musical and he had a great sense of the atmosphere in the piece, so we were all very pleased.
After the sectional rehearsal, we set up for a run-through of the two marimba ensemble pieces – "An Indian Story" (G.H.Green.arr.Becker) and "Dotty Dimples" (G.H.Green/arr. Cahn) – selected by NEXUS  for the sold-out dress rehearsal on Wednesday.  We were joined by two percussionists from the P.A.C. Symphony – Rieko (on glockenspiel and percussion) and Naoki (on timpani).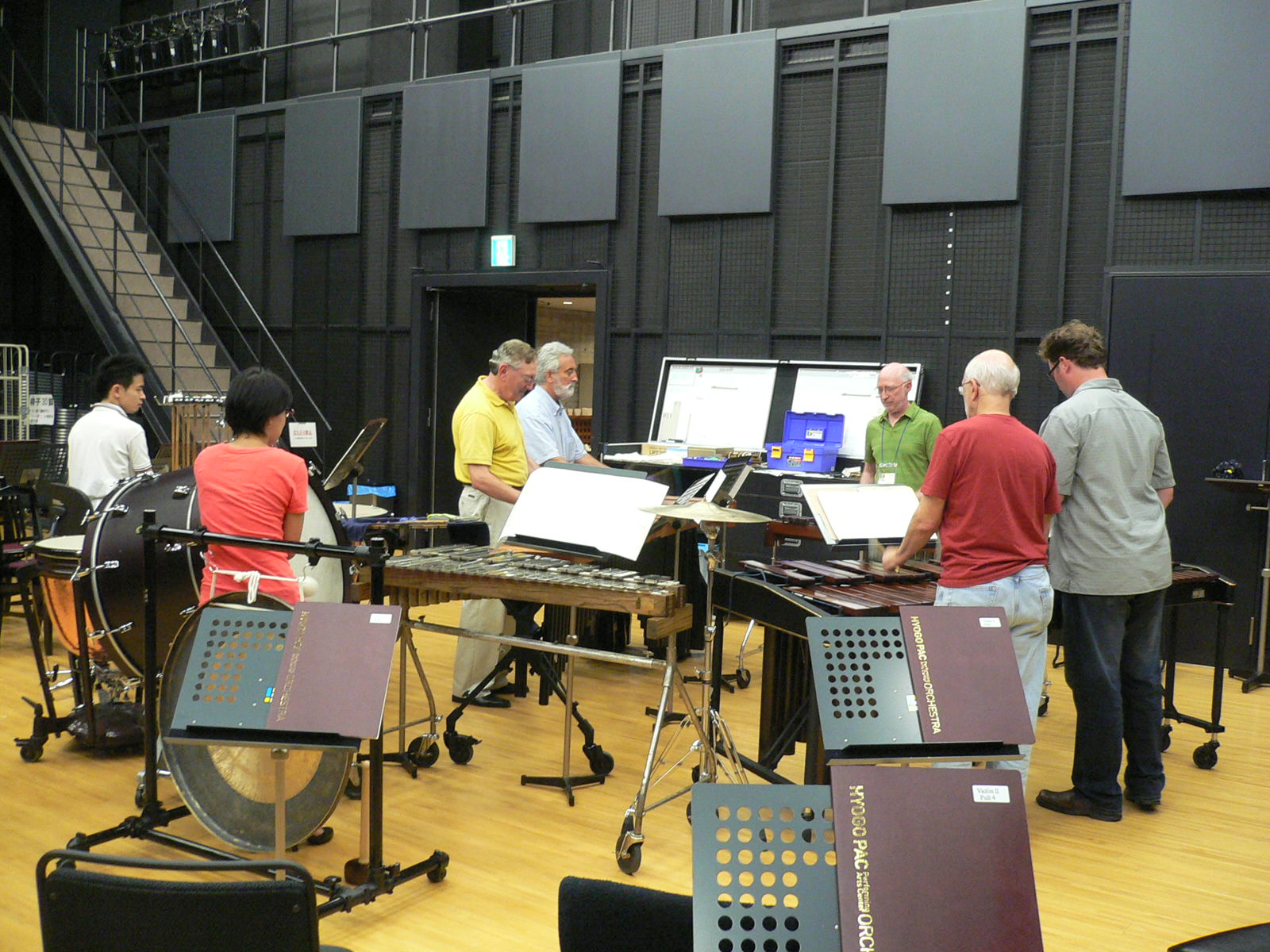 After a couple of run-throughs of the two pieces – played beautifully by our two Japanese guests – we made the train ride back to our hotel, and we all went to an okonomi (egg & rice omelet) restaurant across the street from the hotel and had a very enjoyable (and filling) dinner.  Another wonderful day!