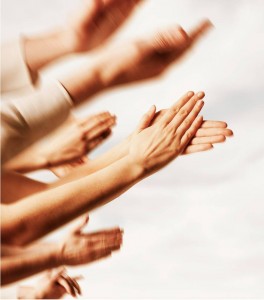 When things are quiet on the Blog, you can be sure that things are hopping behind the scenes! NEXUS is deep into rehearsal for the much-anticipated premiere of the legendary Steve Reich's new Mallet Quartet. Watch for it on April 29th here in Toronto under the auspices of Soundstreams Canada.
NEXUS is also preparing repertoire – along with exciting guest artists! – for their upcoming appearance at Brock University in St Catharines Ontario on March 19th, coming up fast! Then there is the concert at Glenn Gould Studio in Toronto, too, with a tribute to Robin Engelman. The group is getting ready for their May solo concert in Woodstock, New York, developing and polishing their quartet repertoire, and they will be heading to the Minnesota Beethove Festival in early July. Meanwhile, the 2010/2011 season is falling into place too, so watch for further announcements about that.
To get you in the mood for the new Reich commission, on April 19, Soundstreams' Salon is gathering Reich inspired dancers, DJ's and musicians to celebrate "the father of DJ culture" and "one of today's most choreographed composers." Don't miss it. It takes place at the Gardiner Museum, 3rd Floor, Free admission, Salon begins at 7:30, Cocktails from 7:00.