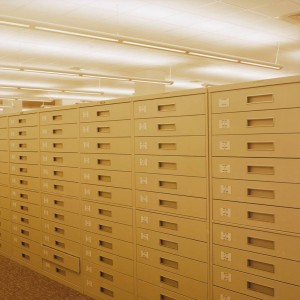 Here is another peek into the NEXUS archives, this time an article by Allan Kozinn in the New York Times of May 3, 1998. The article was headlined "Touring Percussionists Who Aren't Really Offbeat", and here are some highlights from Mr Kozinn's piece:
"ONE might have thought that five percussionists who wanted to band together as a full-time touring ensemble were unrealistic, even slightly eccentric…Although such a group is, strictly speaking, a chamber ensemble, its potential audience is likely to come not from the string quartet and piano trio circuit but from the more constricted world of new music.
"Yet NEXUS …now have plenty to show for their persistence. The quintet, based in Toronto, gives about 100 performances and master classes a year. It has released more than a dozen recordings on its own label, Nexus Records, and it just cracked the majors with new recordings of Toru Takemitsu's 'From Me Flows What You Call Time' (on Sony Classical) and Gavin Bryars's 'One Last Bar, Then Joe Can Sing' (on Point, Philips's new-music imprint). These works are among the two dozen or so scores commissioned by or for Nexus; Steve Reich, Michael Colgrass, Bruce Mather and John Cage have also composed for the group. But Takemitsu's concerto, commissioned as part of Carnegie Hall's centenary celebration, has become Nexus's signature piece,…a gracefully exotic 36-minute work, which is scored for both Western and Asian instruments, and includes a section in which the players use streamers to animate wind chimes mounted above the audience. 'You would think that a work written for Carnegie Hall's anniversary and for the Boston Symphony would be an occasion for bombastic music, with all the force percussion can present. But Takemitsu was more interested in quiet music.'
"…Nexus concerts also include improvisations, which are entirely unscripted. 'The one time we tried to plan an improvisation,' Mr. Hartenberger said in a conversation with the group, 'was about 25 years ago, when Bill had the idea that we should go out onstage and pretend to hit our instruments without actually touching them.'
"William Cahn took up the story: 'The underlying philosophical idea was that if there are radio waves that you don't see and can't hear without a radio receiver, then perhaps there is something about music that can be communicated through means other than sound. So the plan was that we would set up the instruments; we'd try to feel inside what we feel when we're making music; we'd make the gestures and do everything we could to communicate a musical idea, without producing a sound. I still don't have an answer as to whether that communicates or not.'
"'I do,' Mr. Hartenberger said, drawing laughter from the rest of the group.
"'At any rate,' Mr. Engelman chimed in, 'we agreed to execute Bill's idea, and we went out onstage. And in the first gesture Bill made, he accidentally hit his instrument, ruining the whole concept.'
The interaction among the five musicians in conversation is not unlike the give and take in their concerts.