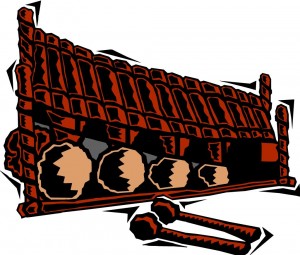 I want to tell you about Bill Cahn's workshop entitled "Creative Music-Making."   Bill has given it a subtitle – "Four Simple Steps to Cultivating the Inner Musician" – and it is designed for any age, professional and amateur alike, experienced or "never tried it". Completely interactive, the workshop provides an opportunity to TRY THINGS – as Bill puts it, "without the constraints of thinking about technique or watching printed music."
Bill guides the workshop participants through four simple steps of Creative Music Making: Spontaneous Creation, Recording, the skill of Listening, and finally and most important, Questioning: As the newly-created music is examined, workshop members grow in understanding of what makes music, and how everyone is capable of making that creative leap – whether they are making music for the very first time, or overcoming "musician's block".   Bill sees it as "a practical method of cultivating one's musical voice."
Bill and NEXUS presented the Creative Music-Making workshop to great effect at the 2007 Ojai Music Festival in California.
If you want to read more about Bill's technique of developing musicianship through free improvisation, he has written a book called – you guessed it – "Creative Music Making". You can have a look at it by clicking here.