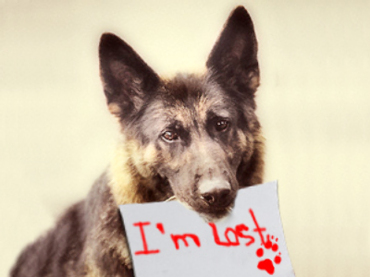 NEXUS has brought many "lost works" back into the spotlight, expanding possibilities for modern percussion – everything from 1920s novelty ragtime music to silent film accompaniments to John Cage works. On  November 17th NEXUS will be a part of the  newly staged revival of John Cage's The City Wears a Slouch Hat, written for CBS Radio in 1942 and unknown ever since. This new presentation will feature a commissioned film of light and shadows by New York composer Mikel Rouse. Rouse's "shadow film" will mirror the live action appearing on stage, as well as becoming a ""portable set".
John Pritchett tells the full fascinating story of The City Wears a Slouch Hat and you can read it here. Here are some tidbits from Pritchett's story: Cage had first created a 250 page score exclusively for sound effects used "as musical instruments" . As Pritchett says, "He composed the sounds of his imagination, confident that the technical know-how of the radio sound engineers could turn them into reality." But a week before the planned performance Cage was told it was "impossible to play".
Cage immediately set about to write a more modest score using only percussion instruments, recordings, and amplified "small sounds" – "working around the clock he was able in only one week to write the score, copy it, and rehearse it with the players." It was broadcast and recorded as a  Columbia Workshop production. Then the percussion music for it was "put away…. the score left with the Columbia Broadcasting System." When Cage's music was published in the early 1960s, Cage did not suggest …Slouch Hat. Perhaps he no longer had a copy himself. Some 30 years after that (c.1990)  librarian Bob Kosovsky found the score in the basement of the New York Public Library, part of an archive of CBS musical materials, unknown. That NEXUS has been asked to premiere this revival is a great honour. (Lucky percussionists will have a chance to hear a "sneak preview" of the …Slouch Hat music at PASIC 2012 on November 1st)
In 2007 NEXUS was invited by the John Cage Trust to premiere another Cage work that had only been rediscovered in 2005. Dance Music for Elfrid Ide was written in 1940 but got lost in a typical musician''s ""pile of music"." As Garry Kvistad writes, "Fans of Cage's music were surprised (pleasantly) to learn of the recent discovery of a 15-minute work largely unknown even to Cage scholars, titled Dance Music for Elfrid Ide composed in the same year as Cage's Second Construction. The discovery was made by Laura Kuhn, executive director of the John Cage Trust while conducting research at Mills College. The work, written for dancer Elfrid Ide (1917-1993)…was probably performed on her Thesis Dance Concert given on May 20, 1941 at Mills. …John Cage served on the Dance Faculty at Mills College during the summers of 1940 and 1941."
While at Mills, Cage experimented with all kinds of  whimsical instrumentation, and for Dance Music... he wrote for squawker, slide whistle, ratchet, slapstick, handclaps, cowbells, slitblocks, drums, cymbals, gong, claves and a whisk! Garry describes it as "a wonderful piece of music full of African and Latin rhythms, a fun slow movement using toy instruments and a raucous honky tonk finale. Yes, I said John Cage.""
Another NEXUS "lost work" is the silent film A Page of Madness, made in Japan in 1926 by Kinugasa and considered to be decades ahead of its time.  By the end of World War II it was believed to have been lost to history. However, a long-lost copy was discovered and NEXUS' performance at the George Eastman House in 2001 utilized it.  There are only a few copies in existence at this time. This is a film that is referenced in all serious film encyclopedias. Kinugasa originally intended the accompaniment to his film to be percussion. Bill Cahn has composed the accompaniment for the film, with careful attention to instruments of Asia including Japanese temple bells, bamboo flute and reed-harmonica and Chinese cheng.
Back to Cage, NEXUS first performed his "Third Construction" for Cage in January of 1982 as the first piece on the "Roaratorio" performances in Toronto. Russell Hartenberger, in his recent article about Cage encounters  says that "Cage had not heard the piece for many years, possibly since he played it with his own group of musicians in the 1940s. He [commented]… that it sounded more transparent than he had remembered."
NEXUS has put a musical twist onto the term "found art"!