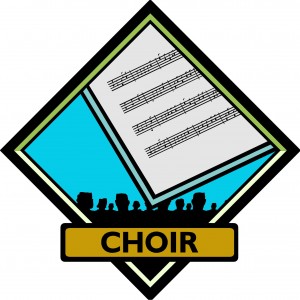 It's December and every shop surrounds us with heavenly voices. Concerts abound featuring beautiful choral music. It surprises people to hear that NEXUS has some very interesting choral material in their repertoire. Past concerts have seen NEXUS sharing the stage with the Amadeus Choir,  the Elora Festival Singers,  the MacMillan Singers, and the Toronto Children's Chorus.
Included in NEXUS' choral repertoire are works by Orff (of course), by R. Murray Schafer, and Leonard Bernstein. "Shona Mass" by Lee Kesselman is written for Choir and African percussion, and "Beat! Beat! Drums!" by Brent Pierce is written for mixed choir, percussion and piano. A piece that NEXUS recently commissioned, Christos Hatzis' "Four Rituals", is written for "percussion quintet, choir, and audience".
NEXUS' own Robin Engelman has arranged a number of pieces for choir and percussion, including the lovely "Simple Gifts" and "Amazing Grace", the fascinating "Anacreontic Song"   (with its history that combines drinking with the Star Spangled Banner), and the partriotic "Roast Beef of Old England."  And Robin's arrangement of "Yankee Doodle" for choir and NEXUS is sure to get the blood stirring!
There are many other titles that I have not listed here. Have a look at our more complete list by clicking here,  or drop Robin a line if you are looking for something in particular that is not on our website list.
Happy caroling!