Did y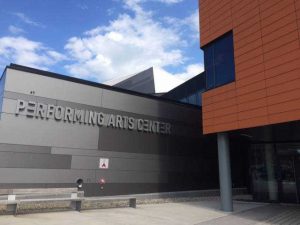 ou miss us? Yes, we had some technical issues with our blog, but all is "good to go" once again, thanks to our tech wonder Alex Kessaris. Coming up is our residency this weekend at SUNY-Potsdam with a concert on Friday evening (April 21st) in Hosmer Hall, start time 7:30 pm. As part of their Community Performance Series, we will be their McElheran Visiting Artist this year – a program that they have been offering for an incredible 33 years! We are honoured to be a part of it. Tickets are available by clicking here.
The following day we are looking forward to spending the morning with the students of the Crane School of Music, exploring music from all kinds of different directions.
If you are nearby, we hope you will come by!