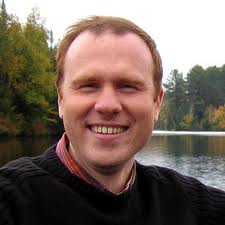 NEXUS will be premiering a new work by composer Norbert Palej at the New Music Festival in Toronto on January 23rd. The concert will be in the University of Toronto's Walter Hall at 7:30 p.m.
The piece has been commissioned by NEXUS and the piano duo 2X10, and is entitled "Vergiliana". There are three movements:
Mvt. 1 – Antro Della Sibilla
Mvt. 2 – Lago D'Averno
Mvt. 3 – Tomba Di Virgilio
Norbert is originally from Cracow, Poland. His work has been hailed as "first-rate and genuinely original "(American Composers Orchestra), and The Boston Globe says his musical language generates "visceral excitement". He has been at the University of Toronto since 2008, as Assistant Professor of Composition and he directs the University's  gamUT chamber orchestra. Norbert holds composition degrees from Cornell University (D.M.A.), The Juilliard School (M.M.), and the New England Conservatory (B.M.), and is an active concert pianist and conductor. In addition to his musical interests, he majored in psychology and philosophy at the Jagiellonian University in Cracow!
Among his many works which include opera, incidental music for Shakespeare, a string quartet for the Penderecki String Quartet presented at the Ottawa Chamberfest this year, a song cycle for the Canadian Art Song Project, and a choral work for Soundstreams Canada featuring the Elmer Iseler Singers, the Polish Chamber Choir, and the Toronto Children's Chorus, this prolific composer has also written a percussion concerto for Evelyn Glennie: Concertino "in memory of an alpinist" . The  Cadenza from the Concertino "in memory of an alpinist" is for solo marimba and optional Tam-tam. Other Palej works that include percussion are his "Il Sogno di Enea" for trumpet, bassoon, percussion and piano, commissioned by Nadina Mackie Jackson, Guy Few and Beverley Johnston and premiered as part of the John Cage festival at the University of Toronto this past year; "Primal Senses" for brass quintet, piano and percussion; "March Music II" for flute, oboe, clarinet, horn, trumpet, percussion, piano, violin, viola, and violoncello: and "Cassation" for pierrot ensemble and percussion.
Norbert was a guest composer at the 2012 Beijing Modern Music Festival and he is a recipient of the Toru Takemitsu Award from the Japan Society in Boston, among many other awards. His works have been performed at Ozawa Hall (Tanglewood Music Center), at Alice Tully Hall, at the Caramoor Music Center, at the Liszt Academy (as part of the Budapest Fall Festival), in Aspen's Harris Hall, at New York University's Skirball Center for the Performing Arts, and in Boston's Jordan Hall. NEXUS and 2X10 are looking forward very much to performing the premiere of "Vergiliana". You can find out more about Norbert Palej at his website here.