SUNDAY, FEBRUARY 9th: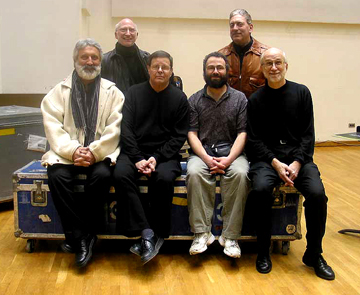 NEXUS with Tony DiSanza
Professor Anthony Di Sanza has been at U. W. Madison for three years and is developing a strong program with intelligent goals that is attracting talented students. Nexus stayed at the comfortable Edgewater Hotel on Lake Mendota – a first class chef and good wines – and had a long, but interesting master class with: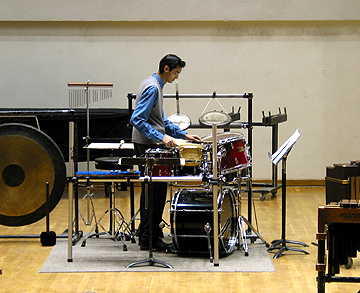 I CHING, IV mvt. by Per Norgard – performed by Neeraj Mehta
FIRE by Don Skoog – performed by Patrick Coughlin
THIRD CONSTRUCTION by John Cage – performed by the Graduate Percussion Quartet = Christopher Fashun, Jason Reichenberger, Jason Richins and Tom Ross
PRELUDE No. 1 by Ney Rosauro – performed by Sarah Devore
RAINBOW RIPPLES by G. H. Green – solo Xylophone by Tim Russell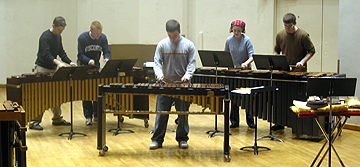 Time did not permit us to hear Stacey Kreuger play Udow's ETUDE XVI, Christopher Fashun play Tanaka's TWO MOVEMENTS or Jason Richins perform Keiko Abe's WIND IN THE BAMBOO GROVE.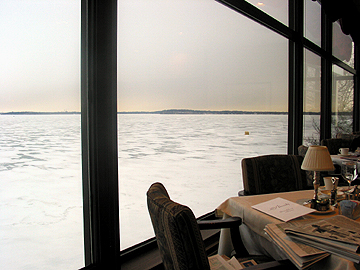 View from our hotel – "The Edgewater"